Tour The St. Augustine Wild Reserve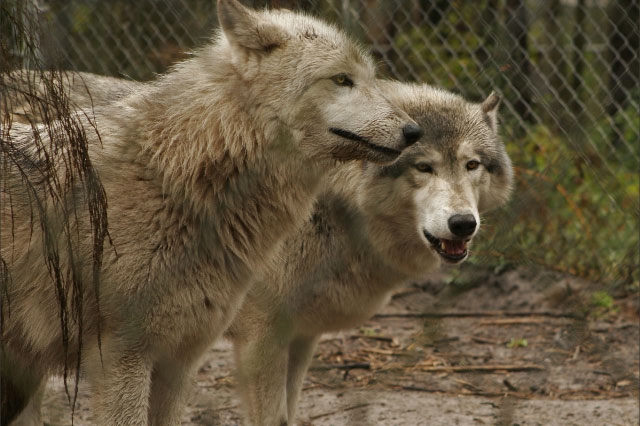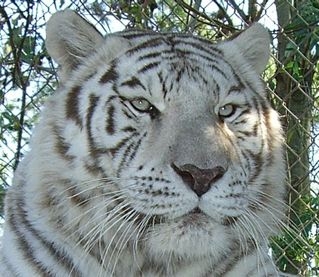 In January we decided to head back to St Augustine, where we had first visited last August for one night. We invited friends to join us and with the Christmas lights still up and discounts on rooms we decided to spend 3 nights.
The first stop we made was to St Augustine Wild Reserve which is a non-profit sanctuary that takes in all kinds of animals from the largest of cats to wolves, birds and even a resident deer. We planned our drive, so we could make the tour on our way into St Augustine.
Reservations need to be made in advance with half the payment at the time of booking and the remainder when you arrive. Going in January, we were told, is a great time because the size of the tours is small, and you get a much better chance to see and hear everything.
The sanctuary is home to exotic animals from all backgrounds, some came with horrendous stories others from loving owners who realized their home was no place for an exotic. There are even a few from Michael Jackson's Santa Barbara home. One of the smaller cats has a loving owner who realized, for the animal's best interest, it was important for her to relinquish her to the sanctuary; however, she still comes to visit and sits with her baby curled up on her lap for hours on end.
The Founder of the Reserve, Deborah Warrick, has worked with exotic animals her entire life. She has an AA Degree, and B.S. Degree in Holistic Nutrition to better care for the animals' nutritional needs. She earned her B.S. degree in Biology in 2011, graduating Magna Cum Laude, and is a foremost expert in wolves. She began rescuing wolves in 1981 and started the St Augustine Wild Reserve in 1995.
Tours take place Monday, Wednesday and Saturday at 2PM. They are led by an amazing team of volunteers who are so connected and devoted to these animals. It is feeding time and you get to enjoy each animal up close as they are fed their favorite foods. You are instructed to stay on the path, but you are always about 5 feet from these amazing animals.
Each guided tour of the 7-acre animal compound is done by an experienced wildlife professional. They give you an introduction to each species, basic biology, and how the animal arrived at the sanctuary is discussed in detail.
Each animal is housed in secure habitats which exceed the required legal size. You marvel at the relationship the staff, who work daily with these animals, have with the animals. Some of the animals, just like humans, have their favorites and it is fun to see and hear how they bonded. On the tour you will see amazing white tigers, orange tigers, a very rare golden tabby tiger, American black bear, ligers, cougars, servals, coatimundis, cougars, lynxes, leopards, and a host of wolves, ranging in color from black to white. Greeting you at the gate is a deer who normally roams free, but when tours are going on she is kept in a large pen. It was explained that in her old age she has gotten a little unpredictable with strangers, and to avoid anyone being pummeled, they contain her during tours. She was rescued at birth when a pack of dogs chased her mother away. You will also enjoy a host of birds of all types, wild and domesticated. It is fun to see the vultures trying to steal the food from the golf carts as the animals are being fed.
This really is an amazing facility, with the most dedicated staff and 100% of the donations go to the care of these animals. They told us no animal will be turned away and they have more land to expand the reserve. They did sustain some damage this last hurricane season so the need for donations is greater than ever. When you consider veterinarian fees and food alone for this menagerie you will feel very good about your tour fees!
It was hard to say which animal was a favorite, they are all unique and exquisite in their own way. To see a 1,000 pound cat adore his handler was amazing. To see a coatimundi snuggle with a volunteer was precious. To watch wolves playing like puppies with the staff was incredible. And to see the patience of the workers as they coaxed an extremely "fluffy" bear out of her hiding place was amusing. And those are just a few of the amazing animals, all with their own stories, that you will encounter up close and personal.